Active Links: 134
Active Articles: 11
Total Categories: 32
Sub Categories: 14
Welcome to the unique handmade arts, crafts and gifts directory!
We are a human edited and verfied handmade arts, craft and gifts online small business directory for hand crafting artisans. Every submission is checked before being approved to ensure we list quality links, articles and websites that are useful and interesting to you!
Every approved link will feature a post on both our facebook page and tweeted automatically. Featured links will recevie additional promotion as we grow this directory.
If you have any suggestions on new handmade categories or if you think we are missing any arts or crafts, then please let us know! As artists ourselves we are keen to create a platform to help other crafters and artists!
Increase repeat customer conversion with Aweber newsletters
Send Your First Email Newsletter Today - AWeber Communications
Latest press releases from our members
14th April 2015
LL Creations has finished designing new additions to our fabulous range of Birthday Cards, soon to be released. The new look range of hand crafted cards will include unique luxury designs for both her and him, as well as bursts of new spring and summer colour choices for our selection of original designs. [More]
12th June 2014
Crafty Magpie is inviting all food makers, (whether you make customised cupcakes to homemade conserves) to join their online marketplace for British crafters and designers. They currently promote the work of jewellers, knitters, artists and embroiderers, and would like to expand their online shop with new craft skills. [More]

New website coming soon!
Working hard behind the scenes to create our new website, with plenty of new features to help promote your small businesses. It's very exciting and we hope to get it live soon, though please bear with us. Thanks!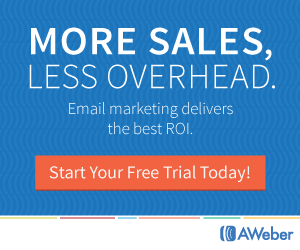 Wedding Season is here!
Wedding season is underway, all those preparations are underway and hopefully it wont be a complete washout this year.
We are looking for some lovely handmade wedding gifts and stationary for our pinterest boards, if you have one particular product you would like to promote please let us know through facebook or twitter.
Over the last few years there has been a surge of small handmade business popping up everywhere to meet the demand for those truly unique handmade gifts. The range of gifts available online through small online boutiques and Etsy/Folksy stores is quite astonishing, there is some really talented crafters producing some beautiful arts and crafts. If you are looking for that extra special unique handcrafted gift this year, please visit some of the small businesses accepted onto our directory and just maybe you will find that perfect mothers day gift to share your love for that special person.
If you create your arts, crafts and gifts by hand and would like to be listed with the unique handmade gifts, arts and crafts small business directory for artisans, please submit your web links and your articles.
Awards EFX




http://www.awardefx.co.uk/

The market's leading trophy engravers with an unmatched reputation for the quality of its glass and crystal laser marking and bespoke engraving, EFX's unmatched award design services embraces engraved crystal glass awards, engraved plaques and plaque awards, medal awards and e...

(0 Reviews - Rating: 0/10 - Total Votes: 0)

City Binders




http://www.citybinders.co.uk/

With many years' experience in the bookbinding craft and printing. City Binders bookbinders are friendly, professional, with experienced staff and good quality work with excellent help. City Binders (bookbinders) are specialist bookbinders offering thesis and dissertation bind...

(0 Reviews - Rating: 0/10 - Total Votes: 0)

Tiranti




http://www.tiranti.co.uk/

We stock a wide range of products for the sculptor, mouldmaker, wood and stone carver, ceramicist. Technical support and advice for all products. Tools, materials and studio equipment, for carving, modelling, mouldmaking, casting & restoration. Products include plaster, cement...

(0 Reviews - Rating: 0/10 - Total Votes: 0)

Scented Candles




http://www.funkycandles.co.uk

We produce homemade funny scented candles that will put a smile on anyones face. They make great white elephant gifts and are a unique item to give to your loved ones. For every candle sold we donate a part of the profits to UK and Worldwide charities.

(0 Reviews - Rating: 0/10 - Total Votes: 0)

T Shirt Transfer Papers




http://www.snap-paper.com/transfer-paper-for-inkjet/

This transfer paper by Snap Paper™ is used to transfer designs onto a large number of suitable items of clothing. Use this paper on light or dark garments from shirts to aprons which can be made from iron-able fabrics such as Cotton, Viscose, Polyester, Silk etc.

(0 Reviews - Rating: 0/10 - Total Votes: 0)

Check out the latest Arts, Crafts and Gift links

Animal Sculpture At Jonathan Knight Sculpture ..




http://www.jonathanknightsculpture.co.uk/

UK based leading animal sculptor or animalier bronzes specialist provides animal sculpture, bronze sculptures, bronze statues, equestrian bronzes, animal bronzes, etc.

(0 Reviews - Rating: 0/10 - Total Votes: 0)

Niki Owl Gifts and Owl Cards




http://nikiowl.com

Niki Owl has a mission to light up the world through the power of Love, Joy and Imagination. Niki does this by appearing in cartoons, books, handmade owl gifts, greeting cards and other cool things.

(0 Reviews - Rating: 0/10 - Total Votes: 0)

CraftyCut Laser cut Products for Card Making




http://www.craftycut.co.uk

We manufacture and supply laser cut wooden items for card making and crafting. As well as a wide range of animal, heart, symbol and swirl shapes for card makers, we supply laser cut wooden boxes, home decorations and personalised wooden jigsaw puzzles.

(0 Reviews - Rating: 0/10 - Total Votes: 0)

Awards EFX




http://www.awardefx.co.uk/

The market's leading trophy engravers with an unmatched reputation for the quality of its glass and crystal laser marking and bespoke engraving, EFX's unmatched award design services embraces engraved crystal glass awards, engraved plaques and plaque awards, medal awards and e...

(0 Reviews - Rating: 0/10 - Total Votes: 0)

The English Soap Company




https://www.theenglishsoapcompany.com/

Luxurious and sweet smelling vegetable and Shea butter soaps made in the heart of the English countryside by The English Soap Company, who also provide wonderful, hand made scented soy candles.

(0 Reviews - Rating: 0/10 - Total Votes: 0)


Unique handmade on facebook